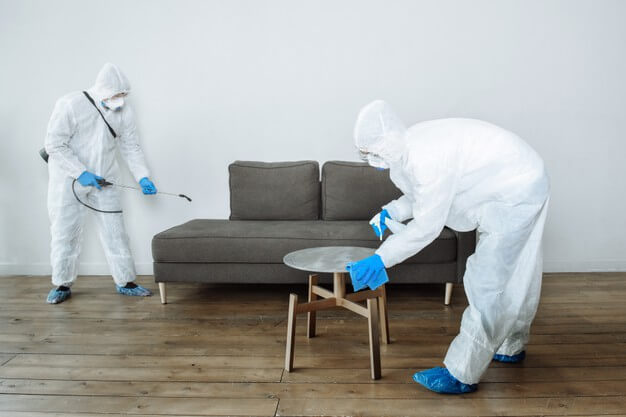 First of all, many of us as homeowners, renters and landlords can control household pests through a combination of preventive measures, including proper sanitation and good home maintenance practices. However, some pest infestations may be extensive, or a particular pest may be difficult to control, requiring the services of a pest control company.
You should select a pest control company the way you do any other service – Look for Quality and Value.  Costs and competency are important. When selecting a pest control service, cost should not be the only factor that determines the company you pick.  It is important to make sure the pest control company you choose is competent. If pesticides are misused, both health and property can be damaged. Before contracting with a pest control company, consider the following:
Take Your Time/Do Your Homework
When most people discover a pest problem, they want the problem eliminated immediately.  However, most problems can wait a few days so you have time to select a competent, reasonably priced company.  It is wise to obtain several estimates from prospective companies.  Most companies will provide free estimates.
Questions to Ask a Prospective Pest Control Firm
How many years have you been in business at your present address?
Contact organizations such as the Better Business Bureau, the States Departments of Agriculture, or the States Attorney General's Office, or the EPA to determine if complaints have been filed against the company or its applicators for misusing pesticides.
Would you provide me with a list of references?
Contact several references to find out if they are satisfied with the service provided by the pest control company.
Will the person(s) performing the services be a certified, licensed pesticide applicator or a licensed technician?
Each company must have at least one certified, licensed commercial pesticide applicator in the proper service category. Other company applicators must be certified applicators or licensed technicians under the direct supervision of an certified applicator.
Licenses may be verified by calling the various State Departments of Agriculture.
Would you provide me with a copy of your pest control license, copies of the labels for all pesticides used and the rates at which they will be applied?
Reliable applicators will show you their credentials and will be able to provide you with copies of pesticide labels that indicate how the product should be applied, including the proper application rates, and the necessary precautions.