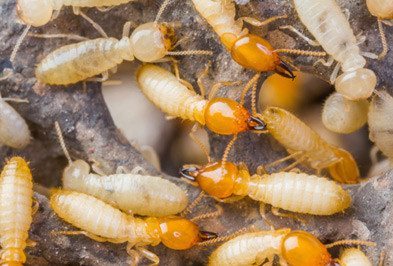 Anti Termites Post Construction Treatment 
Termites will be carried out as per BIS (IS 6313) standards competitive rates for residential and commercial premises, route cause analysis of termites entry in the premises.
1. This technique is used for existing buildings.
2. DRILL-FILL-SEAL technique is implemented.
3. Hygiene chemicals are used.5 years warranty
4. No damages to other surrounding area structures.
5. Can be used for any kind of flooring without much damage
Anti Termites Pre Construction Treatment
1. 3 staged treatment
A) Foundation
B) Flooring
C) Perimeter surrounding the building
2. 10 years protection, warranty against termites.
3. Creates a uniform chemical barrier around the building.
4. Non-toxic chemicals are used.
Call us to get a free quote now